History Walking Tour of Monza: una passeggiata straordinaria per riscoprire la storia della città, rigorosamente in Inglese!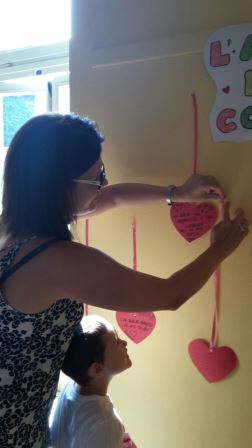 Ecco la cronaca di una esperienza molto coinvolgente, nelle parole di due alunne di terza A: in una versione bilingue, of course!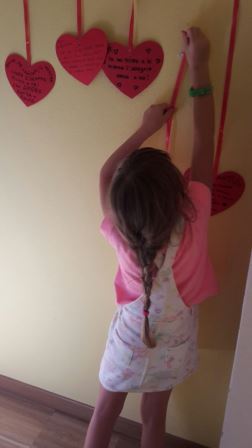 Ecco la cronaca di una esperienza molto coinvolgente, nelle parole di due alunne di terza A: in una versione bilingue, of course!
L'articolo di Francesca…
Il 21 febbraio siamo andati a fare l'History Walking Tour of Monza, assistiti dalle professoresse e da una guida molto preparata. Alla scoperta di leggende, edifici storici e piccoli borghi, abbiamo potuto verificare e ampliare il nostro vocabolario di Inglese, cogliendo l'occasione anche per sperimentare il nostro livello d'ascolto.
In modo originale abbiamo affrontato un corposo ripasso di storia (dalla regina Teodolinda fino ad Umberto I) completamente in Inglese e questo ci ha permesso di metterci in gioco, stimolandoci a prestare attenzione alle parole che uscivano fluenti dalla bocca della guida, accompagnandoci nelle varie epoche storiche.
Il primo monumento che abbiamo visitato è stato il Duomo di Monza: una leggenda dice che in un giorno d'estate la regina Teodolinda si sia fermata a riposare vicino alle acque del Lambro e che lì una colomba le abbia parlato e le abbia detto di costruire in quel punto il Duomo.
Molto interessante è stato anche scoprire la leggenda della "corona di ferro", oggi  custodita nella cappella della regina Teodolinda:  si dice che le piastre d'oro di cui è composta, riccamente decorate da pietre, siano tenute insieme da uno dei  chiodi utilizzati  per crocifiggere Gesù. La corona è uno dei più importanti simboli del potere monarchico in Europa: molti re e imperatori l'hanno portata, tra questi Napoleone Bonaparte.
Anche la storia dell'Arengario ci ha particolarmente colpiti. Uno dei monumenti più belli che abbiamo visto è stato sicuramente quello che rappresenta l'Arcangelo Michele mentre uccide il diavolo e che è situato dove una volta c'era una chiesa dedicata, appunto, a San Michele, il Santo Patrono dei corpi di polizia.
La nostra passeggiata si è conclusa nel magnifico giardino della villa Reale di Monza.
Questa esperienza ci ha insegnato molto: siamo sempre più convinti che conoscere bene l'Inglese e poterlo usare per parlare con persone di tutto il mondo renderà il nostro futuro ancora più ricco di possibilità.
E quello di Eleonora…
THE ROYAL TOUR OF MONZA
On the 21st February 2017, our class had the opportunity to learn about some aspects of the history of Monza in a particular way: in English.
Our tour guide's name was Alex, he was from Wales. It was an awesome guide, he involved us making us play the characters of the historical facts he spoke about.
The guide began the meeting talking about the period when the queen Theodolinda was head of the Lombards, around 600 A.D.
He narrated the dream that the queen had, in which a dove, that for Christians is the Holy Spirit, told her that Monza was the place to build a church, so as to convert the Lombards to Catholicism.
This church was dedicated to John the Baptist, that's why over the main door of the church there's a statue representing him. Theodolinda'son, her husband and her followers were all baptised in this church.
The iron crown, consisting of an iron ring, enriched with gold and precious stones is preserved inside it.
Alex  revealed us that very recently, as a result of various researches, it was discovered that the famous iron ring is not actually made of this material, but of silver.
The ring is considered as the most important part of the crown because legend says it is made with the nails with which Jesus was crucified.
It was decided  that the crown, since then, had to be handed down from king to king.
The iron crown was also worn by Napoleon Bonaparte, who was crowned (or better he crowned himself) on Christmas night in 800 AD. A problem linked to the crown was that it was so small that the kings had to wear a hat on their heads in order to receive the crown during coronations.
After this explanation we moved to the Arengario, a Ghibelline political construction.
He told us of how this structure has become Ghibelline and not Guelph: there was a war to rule the Holy Roman Empire between two powerful emperors named Conrad and Lothair.
Lothair was Guelph and gave consent to the Pope, while Conrad was Ghibelline and was on the side of the empire.
This war ended with the defeat of Conrad, then the empire and the Arengario became Guelph. Unfortunately, soon after Lothair died, so Conrad obtained the domain.
Going back to Arengario, we were able to understand that it was Ghibelline from the merlons of his tower, which were typically Ghibelline dovetail; unlike the Guelph ones that were rectangular.
Alex, our guide, told us about the famous episode in which Conrad laughed,( as he had a strong sense of humor)  allowing  German people to be saved before he conquered their country.
It happened that, before attacking the country, Conrad wanted to help  the women and said that they could take with them everything they could carry on their shoulders.
The women then, strong as they were, decided to carry their husbands on their shoulders. This episode made Conrad laugh so much that he gave them the possibility to run away .
After this stop we moved into the area where there is a monument dedicated to the archangel Michael, built on September 29th 2004 in honor of the Church that once stood there, dedicated to St. Michael.
This monument is the archangel with a pair of wings, a shield, a spear; he wears an armour, and under his feet there's the devil, which means that the angel is able to defeat the devil (represented by a snake).
Finally we reached the last stage, the Royal Villa.
It was the residence of King Umberto I, the second king of Italy; more precisely, he lived in the right wing of the villa.
During the period when Umberto I reigned there were many protests by civilians, the best known was the one for the bread.
During this protest there was a huge crowd of civilians out of the Villa Reale protesting for bread. In the left wing of the Villa lived Fiorenzo Bava Beccaris ; to stop the protest, he ordered his soldiers to shoot  civilians.
Umberto I gave him a medal as a hero, not realizing that in fact the only real hero of the situation was the soldier who refused to shoot and that, therefore, was killed.
As last Alex  told us how the assassination of  Umberto I took place: in 1900 the king was invited to a sporting event whose participants were all civilians.
During this event Gaetano Bresci, an anarchist from the city of Prato, shot four times against Umberto I and killed him.
The strange thing is that Bresci made no attempt to escape; when  he was arrested he openly declared  that he had made this gesture to avenge those who had been killed during the protest for bread and the repression of the rebellions in Sicily.
Alex then took us to see the Expiatory Chapel dedicated to Umberto I and pointed out how important the iron crown was for Umberto I. In fact this object is represented or carved in various parts of the Chapel.
Another frequent decoration inside and outside the Expiatory Chapel are flowers, especially daisies, in honor of the wife of Umberto I, named Margherita.
We went to the bottom of the chapel where there are all the wreaths dedicated to Umberto I but sculpted in bronze.
Finally he showed us the exact spot where Umberto I was murdered, covered and protected by a dome.
This completes our experience.
It was an interdisciplinary experience that combined history and English in an educational  and at the same time entertaining way. It also let us know new things that I'm sure none of us will forget!