Sports lab – aquatic activities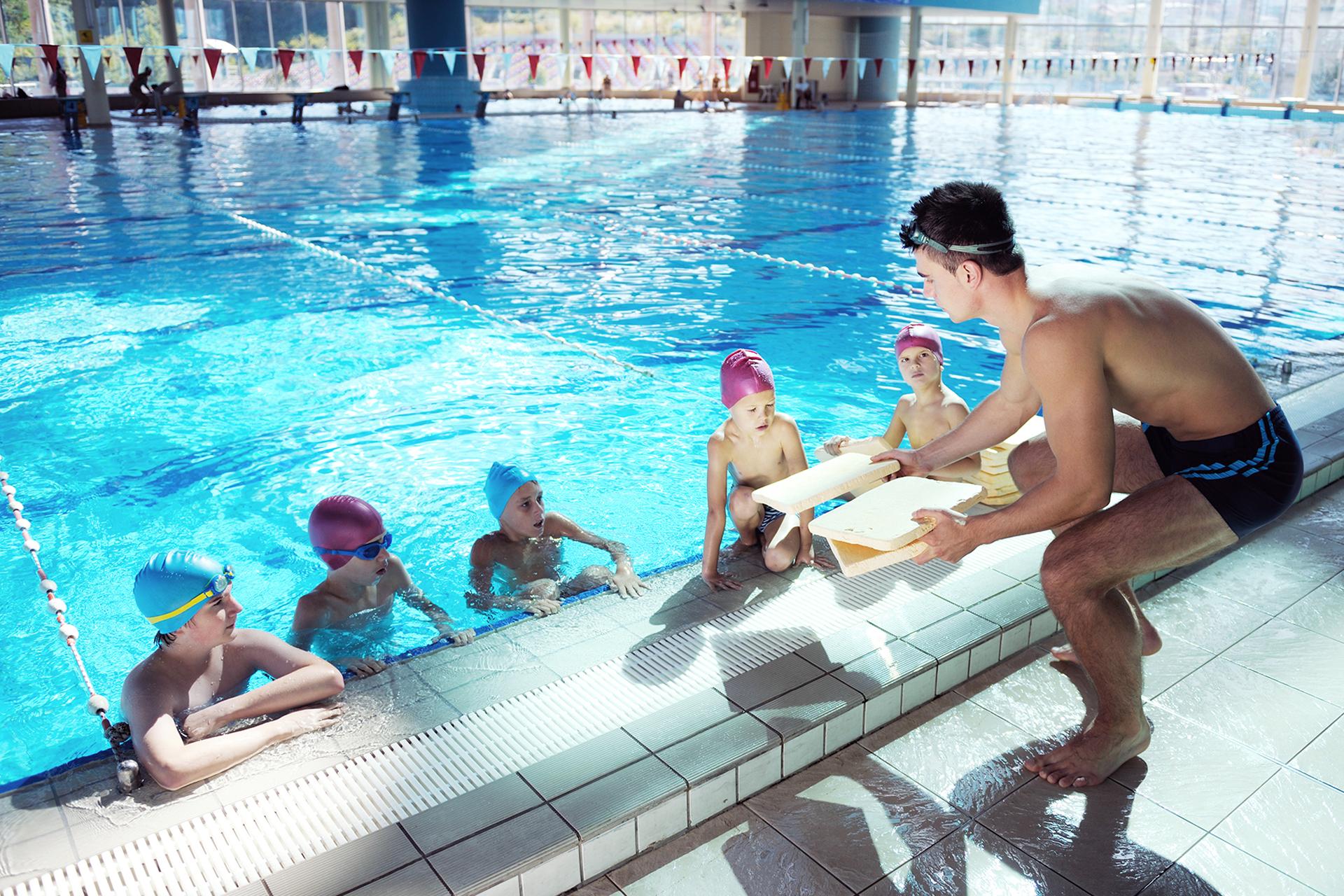 For all grades Rigola's sports project offers three proposals for aquatic activities.
TODDLERS' SECTION AND KINDERGARTEN – AQUATICS
The main goal for toddlers and children of the kindergarten is feeling good when in water. Thanks to a wonderful story the swimming pool becomes a place for discovery and play through which children overcome their fears, experiment the pleasure of movement in water, grow in autonomy and confidence. Swimming courses are held during school hours, to make children discover the aquatic environment and familiarise with it through playful motor experiences which stimulate the child to carry on when enrolled at the primary school.
PRIMARY SCHOOL – MOTOR WATER ACTIVITIES
Swimming is among the significant sports activities organised for the primary school in a perspective of real education for the student. The activity is part of the didactic-educational programming of the school and aims at a familiarisation with the aquatic environment through playful motor experiences, teaching swimming, consolidating motor areas.
The activity at the swimming pool moreover provides for a pathway of theoretical-practical teaching of how to detect the main risks in aquatic environments and the minimal competences in self-rescue (Acquasicura project).
SECONDARY SCHOOL – MOTOR WATER ACTIVITIES
The motor activities conceived for the tweens cater for developing swimming and familiarising with sports activities which contribute to the psycho-physical wellness of the students – aqua-gym, aqua-goal.
Acquasicura project is carried out with secondary classes as well.
LANGUAGE Italian
SCHOOL Toddlers – Kindergarten – Primary -Secondary
STUDENTS by class
Motricity
Well-being
Safety