Don Carlo San Martino
Besana Brianza
Rigola, today a comprehensive institute recognised by the Italian state and composed of a Toddlers' section, Kindergarten, Primary school and First Stage of Secondary school, looks back on a long and fascinating history.
In 1885 don Carlo San Martino founded in Milan the Pio Istituto pei Figli della Provvidenza, aiming at building a serene and welcoming environment for young people in difficulty.
1889 saw the coming of the first youngsters to Villa Rigola in Besana Brianza: don Carlo San Martino had rented it for a year as a summer resort to host the most delicate children dwelling in the Milanese seat.
The positive experience led don Carlo to buy the villa and the surrounding land in 1890. During the Second World War the Milanese location underwent severe damages and so the girls living there were moved to Besana Brianza.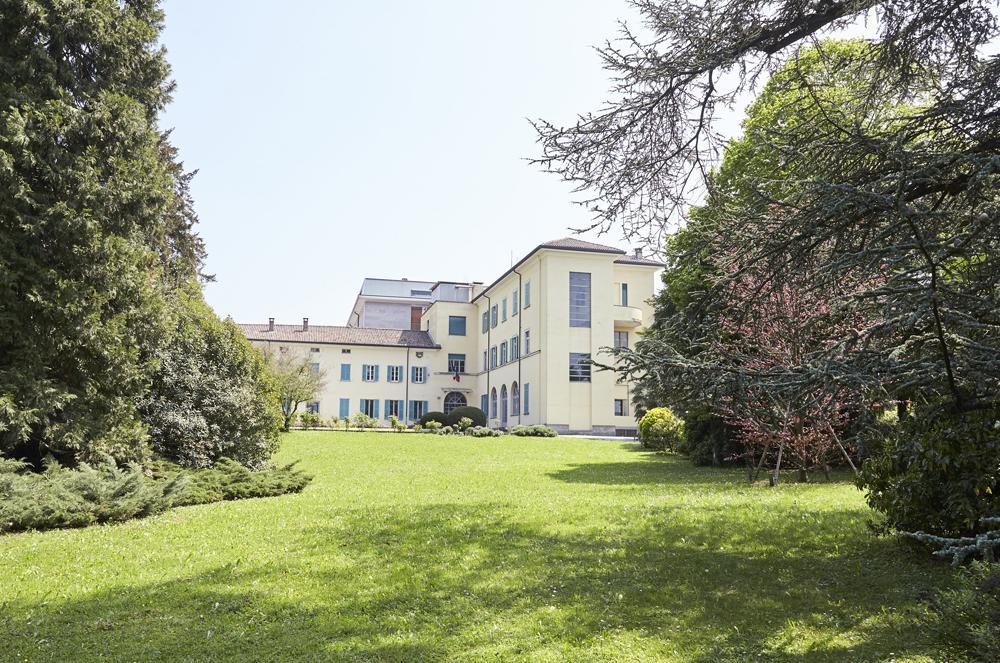 The Primary school started working as an authorised private school in 1939 and established itself in Rigola in the postwar period (1946) with the female section; later on the vocational and working schools were opened.
In 1963 the vocational schools were replaced by the Secondary school, meanwhile become compulsory. Beside the girls, the Ancelle della Provvidenza nuns (known as 'aunties') managed to create a familiar environment thanks to their care and consideration.
As time passed, Rigola turned into a school open to the territory, to spread the educational projects of don Carlo to all families.
The location, whose original body dates back to the 17th century, is surrounded by an exquisite Italian-style garden and disposes of ample external and indoor spaces: courtyards for outdoor play, salons for breaks, dining rooms, a theatre, a gym, reading halls, multimedial classrooms, science, art and language labs and a chapel. In the park we can find the old oratory of Madonna della Neve.
Pio Istituto Pei Figli della Provvidenza
Rigola is part of the Pio Istituto pei Figli della Provvidenza, a moral body recognised by Regione Lombardia.
THE STRUCTURE
A digital journey to discover the spaces available to our children and tweens.
…and a photo gallery of the school premises!