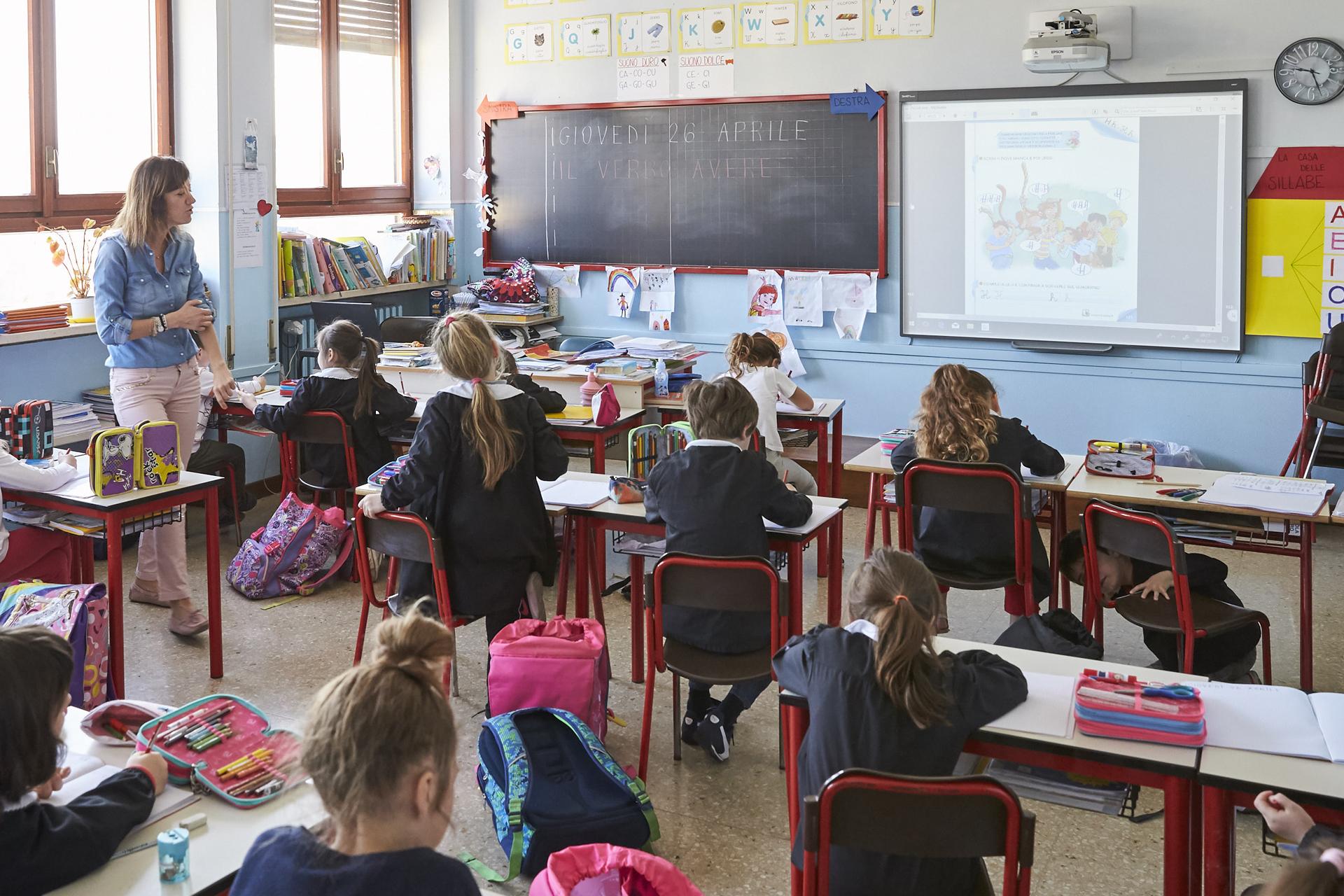 The orientation project starts with toddlers and kindergarten children, goes on with the pupils of the primary school and is then expanded with the students at the secondary school.
The project has been designed to offer the student chances to understand themselves, become aware of their potentials and resources, understand their own inclinations and therefore project – with teachers and families, their growing path.
The project aims at facilitating the integration and passage of pupils through the various grades and is carried out thanks to the educational cooperation of the teachers in the Institute.
It is articulated as follows:
welcoming, to let students discover the school environment
information, exchange, reflection for parents on the educational, emotional, organisational aspects which are involved in the change
observation of the students in the passage between stages, to detect early difficulties in learning or establishing relations and research, experimentation of intervention strategies to prevent such problems
kids enrolled In the third year of the secondary school will experience integration into the second stage of the secondary school: encounter and exchange with high school students and teachers of different curricula to better support an aware choice.
LANGUAGE Italian
SCHOOL Toddlers – Kindergarten – Primary – Secondary
STUDENTS By class
Orientation
Consciousness raising
Planning ability